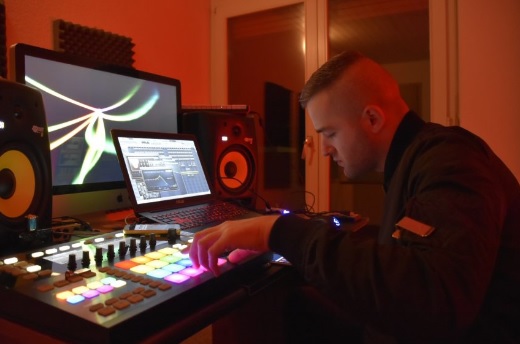 How
Instagram
Connected
Timbaland
To His Distant New
Protégé
. Not every day does a
four
-time-
Grammy
-award-winning super-producer stumble upon your music, but for young
German
Jetmir Salii
(better known as
Milli Beatz
), this unheard-of good fortune happened. A
Timbaland
fan who had been inspired to make music in the first place by "
Indian Flute
,"
Milli
logged on to Instagram one day and opened a
DM
that surprisingly wasn't from a struggle rapper inquiring after free beats—instead, it was a life-changing message from the King himself, Timbaland.
Wasting no time, the VA legend took the Switzerland-based soundsmith under his wing and presented him a co-publishing deal with
ole
-
Bluestone
, which Milli gladly sealed with his signature. Since then, the two have co-produced records for
Pusha T
and
Bryson Tiller's
platinum album,
T R A P S
O U L
, among other projects. As
Milli
took a brief intermission from working on the project
Textbook Timbo
, I got the chance to speak with him and his manager, Larry Live, to figure out how everything unfolded for the young protégé.
"Indian Flute"
*greenlabel.com